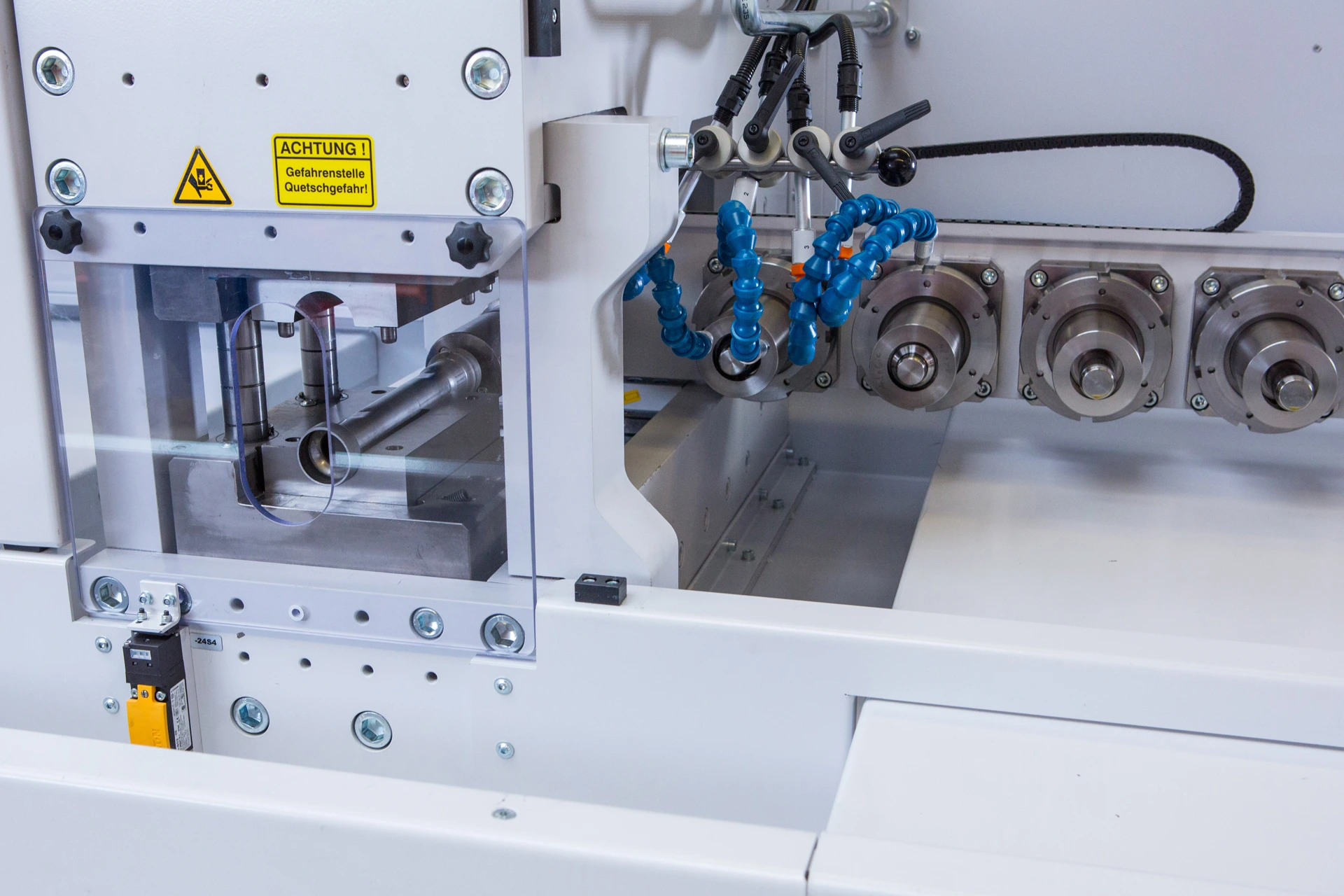 t form - combination machines
In form, double strength.
Highly demanding forming geometries in one work sequence
One machine, many benefits
Combination machines combine the processing benefits of axial and rotating forming methods in one clamping process. This combination minimizes set-up intervals and the best possible forming results.
Your benefits at a glance
With up to 6 forming steps in combination with an additional clamping unit they will satisfy almost all requirements.

All the drives are servoelectric by design and, if needed, CNC-operated.

FORMING DEGREES WITH HIGHEST PRECISION

Our axial technology increase the possibilities of forming on tubes with minimal expenditure on tools.

EASY CONTROL VIA TOUCH PANEL

In our SRM typeforming machines, all the settings are preloaded, so there is no longer any need for costly adjustments.

PERFECT TUBE END PROCESSING FOR ALREADY BENT TUBES.

The possible clamping lengths for machining are extremely short. This gives the user the possibility to always perform the forming after the bending process.

Different tool variants further expand the processing possibilities for chipless cutting or post-bending cutting.
Your advantages at a glance: The solution for maximum design freedom at the pipe end!
1. Forming & cutting, re-trimming, thread rolling, necking, expanding, reducing, chamfering and deburring possible with one machine
2. Rolling forming possible from inside to outside or from outside to inside depending on the die
3. Short clamping lengths, horizontal clamping mechanism for processing backward bent tubes, vertical material clamping optional
4. Automatic tool recognition and workpiece recognition as option (RFID and codes)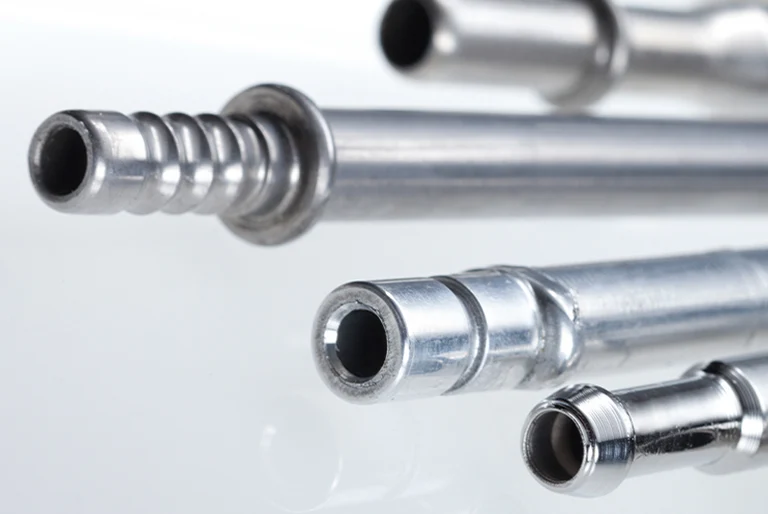 The right machine
for your task
EASY CONTROL VIA TOUCH PANEL
Setting of all parameters centrally in the machine control system, controlled positioning of the forming axis and the stop position.
The combination machines are equipped with a completely electronic preselection of the flanging geometry. The stop position and all strokes and machining operations are servo-electrically controlled and can be called up via a touch panel.
Decisive for the exact machining time is which material is used and which shaping is to be implemented. The machine carries out the processing quasi automatically if it is possible to call up the tube size with the necessary process parameters. In individual cases, the clamping lengths for machining are 1 to 1.5 x the pipe diameter.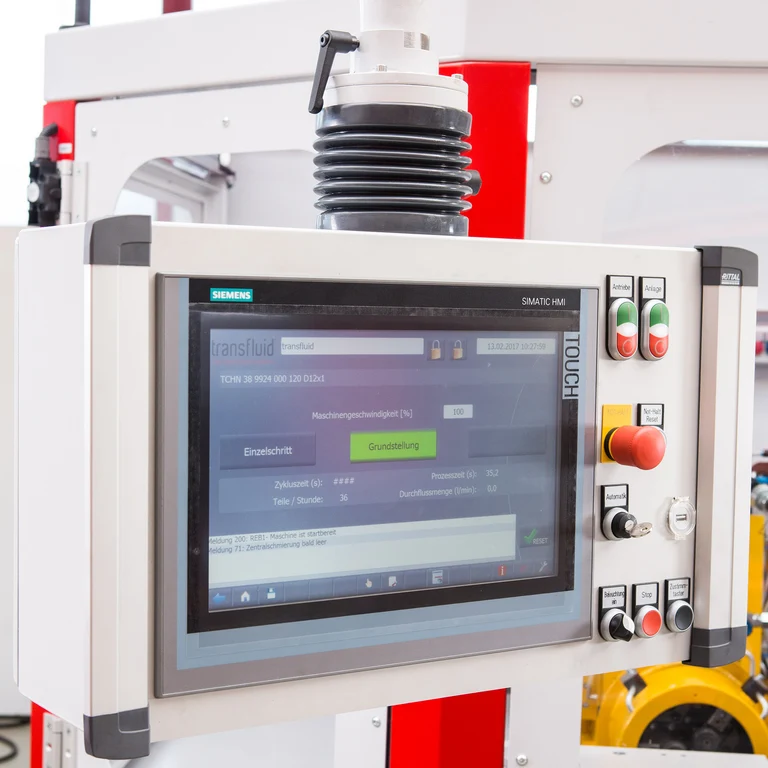 The solution for any geometry with outstanding sealing surfaces
Tailored to your individual requirements and needs, we create optimal solutions with our expertise.