A german mechanical engineering company serving the global market
Your solution for bending and forming tubes, pipes and more in the most efficient way - with transfluid.
transfluid® THE SOLUTION FOR TUBES
With transfluid®, you bring high end technology to your production. Our solutions, services and systems are attuned to what you need to produce on the world market level. For your requirements and even more complex challenges, for individual units or serial production in consistently high quality – with custom, high-tech developments or our high-performance machine standards: transfluid® has the solution to advance your ideas.
transfluid® Mandrel Bending Machines
for Exhaust, Headers and Accessories.
The DB 20101 mandrel bending machine can now be controlled easily with a touch panel. This opens up new possibilities, like displaying the comparison of target and actual values for all axes.
The machines are extremely robust and easy to operate. A selection of setups is available to process tubes of different lengths, with an operational length up to 240"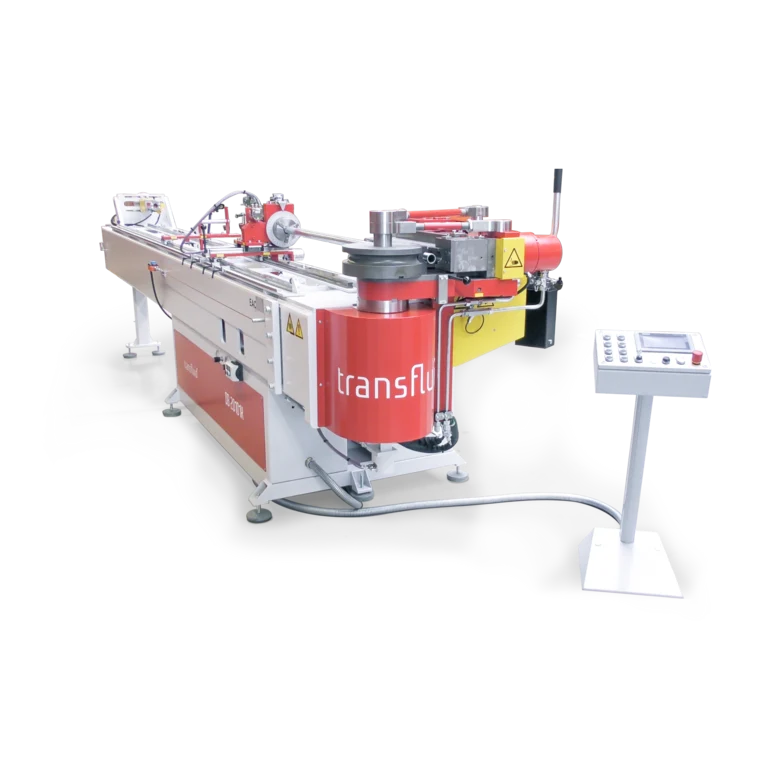 TPC 628:
Compact manufacturing cell concept for
fully automatic tube production
Due to the current demand in the field of renewable energies, especially with regard to heat pumps but also for domestic hot water systems, we have decided to create a new, particularly compact production cell concept that is specially adapted to this field and offers customers a capacity expansion at a good price/performance ratio with the smallest possible space requirement.